PowerPack Beaver Builder Addon Is Included for FREE with Tech Savvy
Beaver Builder: In a nutshell
Beaver Builder is a feature-rich drag-and-drop content builder that's meant to make all your content creation efforts in WordPress as hassle-free as possible.
What this means in practice is:
you can build custom posts and pages by simply dragging and dropping elements on to a canvas

you don't need to code anything by hand, and HTML knowledge isn't required

it works with your current WordPress theme (although there is a framework theme included in the package to make your work even easier)

it supports full front-end editing, which means you get to see the results of your work right away.
All of the above means Beaver Builder should come in handy for the vast majority of users, site owners, and WordPress developers - with the main selling point being that it makes working with website content (and even creating websites from scratch) much faster and more efficient.
Beaver Builder actually tackles one of the main issues with WordPress as a platform: The fact that it's not overly friendly towards users who have no experience with websites - especially those who want to create great content on their own.
Let's have a deeper look into the individual features Beaver Builder offers.
Features
The core of Beaver Builder's offering can be divided into two parts: (a) the content builder plugin, and (b) Beaver Builder Theme - a specially built theme that's optimized to work with the Beaver Builder plugin, making it even more functional.
Here are some of the more significant features:
You can arrange text and images on your pages freely, with drag-and-drop.

There's no need for any coding or HTML and CSS knowledge.

You can edit posts and pages.

You can build column-based layouts that wouldn't be otherwise supported by your current WordPress theme.

There are more than 30 ready-made page templates available (for landing pages, as well as various content pages).

There's a Beaver Builder Theme, which gives you a range of predefined styles when building your site from the ground up.

It has full front-end editing, which means you're effectively working on the final version of the page your visitors will see.

Beaver Builder works with any WordPress theme.

All content you produce with Beaver Builder is optimized for mobile viewing.

Whatever you build with Beaver Builder will stay looking great even if you deactivate the plugin at some point.

Beaver Builder content is optimized for SEO.

There's WooCommerce compatibility.

There are import/export features.
There really is a lot waiting for you under the hood with Beaver Builder, but the good thing is none of it's difficult to grasp. The features don't all jump right at you, but rather sit there quietly in the background waiting to go to work when you need them. We'll talk more about that in one of the next sections, but, in the meantime, let's look at the pricing.
Pricing
Let's get the elephant out of the room: Beaver Builder isn't cheap, but it is included for free when your website is built by Tech Savvy.
How to set up a handsome page with Beaver Builder
We'll stick with the Beaver Builder plugin for now, not the theme.
When working with Beaver Builder, you can take one of two paths:
Pick from one of the available page templates

Go to your wp-admin, open any post or page (or create a new one), and in the editor switch to 'page builder'
Going with method No.1, you can choose from Landing Pages and Content Pages:

In general, landing pages are used for marketing and sales purposes (e.g. for your homepage, product page, other sales pages), while content pages let you create nice looking about pages, team pages, contact pages, portfolios, and so on.
The landing pages come nicely labeled for different purposes, and you can find many templates for small businesses, apps, fitness, online magazines, classic blogs, photography portfolios, restaurants, agencies and even law firms.
Once you pick your template, or if you're starting from scratch, it's time to build/edit the structure of the page. This is what we're going to focus on next.
BUILDING A BEAVER BUILDER PAGE
Here's how content organization works in Beaver Builder (excuse the hand drawing):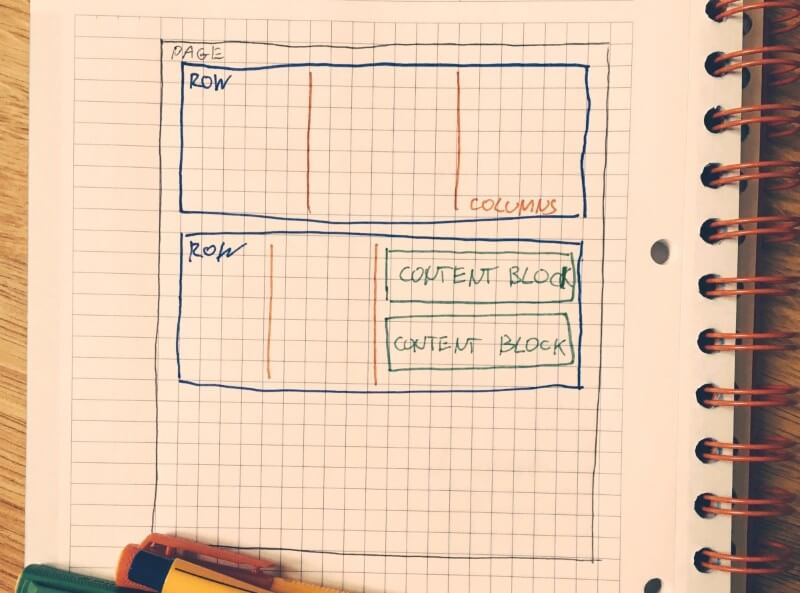 As you can see, there's some structure here, and it's all meant to make your page easier to grasp when you go back to it after a while.
On each page you can have any number of rows.

Each row can be divided into any number of columns.

Each column can have any number of individual content blocks.

Each content block presents a single instance of a piece of content - for example, an image, a block of text or even a custom chart - such as the following: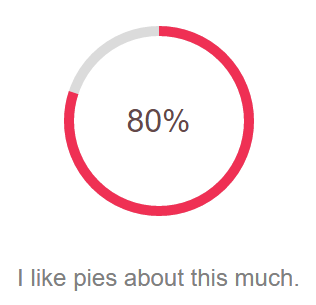 The best news when building a page is that rows and content elements are drag-and-drop supported. This means you can take any row or individual content block and realign it somewhere else, like so: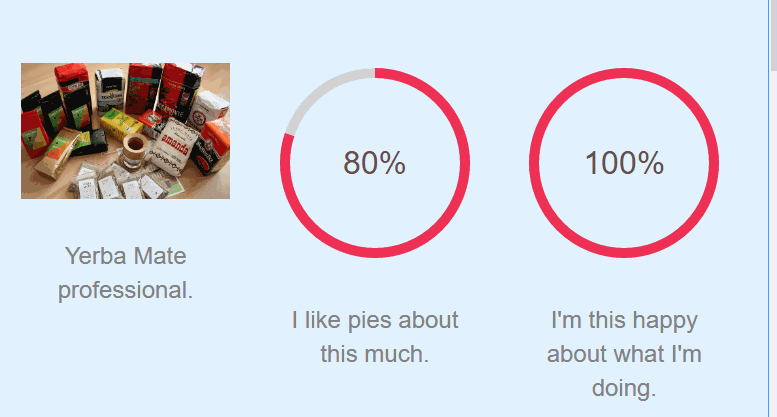 Adding new rows and new content blocks is equally simple. All you do is go to the sidebar menu: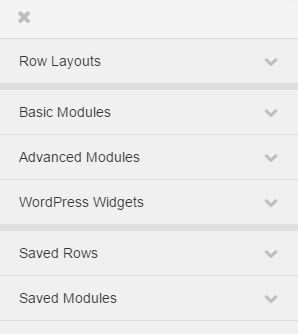 From there, you can select from:
rows (this is also where you select how many columns you want each row to have)

basic content modules (audio, buttons, headings, photos, text, videos and more)

advanced content modules (calls to action, accordions, contact forms, galleries, maps, testimonials, social buttons and more)

WordPress widget content (you can use any widget you have enabled on your WordPress site, and this also means that Beaver Builder works with content generated by other plugins).
Last but not least, you can adjust the template you're working with or even change it completely at any point without losing any of your content.

When you finish your work, just click 'done' in the upper right corner, and Beaver Builder will publish the changes.
Overall, editing content in Beaver Builder works really smoothly and without any glitches - surprising, considering the experiences I have had with competitor tools. Furthermore, interacting with the builder is really fun, and you can easily get results that would otherwise cost you heavy money if you were to hire a designer.
An important thing I want to point out is that if you're using Beaver Builder with your current theme (not Beaver Builder Theme), there are slight limitations as to what Beaver Builder can do. That being said, if your theme is responsive, it won't cause you any trouble in most cases.
USING BEAVER BUILDER THEMES
Apart from editing your content via the Beaver Builder plugin, you can also get Beaver Builder Theme (available with the pro plan), and use it to build - or rebuild - your site from the ground up.
With the theme, you can customize the overall look and feel of your site through the WordPress Customizer, and then tune the individual pages inside the Beaver Builder plugin. That is what we're going to do here.
The Beaver Builder section in the WordPress Customizer gives you a handful of options: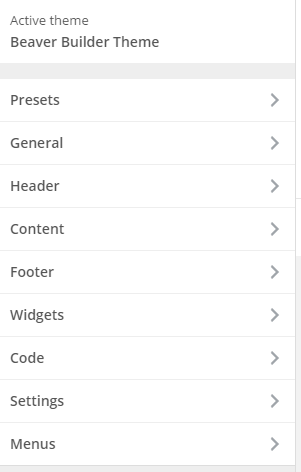 First off, you get to pick a preset for the overall design: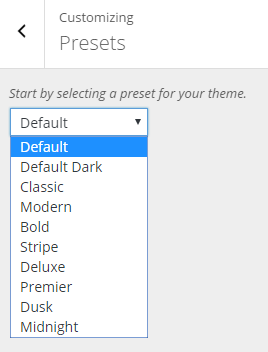 There are only some slight differences between them, but that's a good thing. The presets are only meant to give your site a specific feel, not get into the individual elements too much.
Next, click on the 'general' settings panel and proceed to 'layout' settings, where you can choose whether you want to use a boxedlayout (standard these days on the web) or a full-width version.
In 'general' settings, you can also set the likes of the background (color, image) for the whole website, accent colors, headings typography, and body text typography.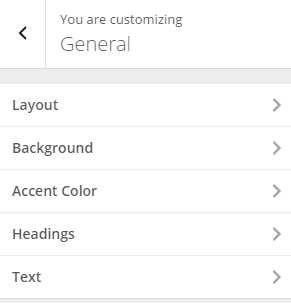 I won't describe every element in the Beaver Builder Theme's customization panel - that would require a how-to post of its own - but I'll briefly mention some of the more important things, which include:
options for header customization (along with layouts, styles and logo settings)

content options (backgrounds, blog layout and individual post layout)

footer settings (widgets layout and style)

sections for adding custom CSS code, JavaScript code, HTML head sections, body code and footer code.
Overall, it's apparent that the main goal for Beaver Builder when creating this theme wasn't to make the theme itself massivelyfeature-rich, but to make it massively compatible with the Beaver Builder plugin.
The theme itself isn't special on its own. I don't see a reason to use it if you're not going to use the Beaver Builder plugin along with it. That being said, when working together, the theme and plugin combo is just perfect.
Who Is Beaver Builder Best Suited For?
I can see two types of users who are likely to benefit most from using Beaver Builder:
People who manage their own sites, and want to be able to create great-looking content all on their own.

Designers and developers building sites for clients.
Beaver Builder is very strong in the ease-of-use department, and this makes it really beginner-friendly. Chances are, even if you know nothing about building or managing websites, you're still going to be able to create awesome content with Beaver Builder's drag-and-drop features.
On top of that, the way Beaver Builder interacts with the user is really intuitive. Beaver Builder offers true front-end editing, which means working on your content pages or landing pages is much like working from a Word document - what you see is what you get.
Then we have the second group of users - designers and developers working on client projects. Here, Beaver Builder's propackage can be the most useful. With Beaver Builder Theme and the Beaver Builder plugin together, you can build new original sites really quickly.
In other words, you no longer have to worry when clients request changes and new elements, as there's no need to redesign anything with Beaver Builder - you can just drag and drop things into place. Really cool!
In a nutshell, get Beaver Builder if you:
want to be able to create great-looking content without any coding knowledge

want something with no learning curve

want a set of prebuilt templates (no need to build from scratch)

(optionally) want to be able to build client sites quickly.
Beaver Builder review conclusion: Is it the best drag-and-drop builder around?
That's a tough question. The market is really saturated, and there are cool solutions at all price points.
For instance, if you're looking for something free, you can get either Live Composer, or, a long-time leader in this space, SiteOrigin Page Builder, which has a community behind it and a lot of third-party widget bundles available.

With some money to invest, you can try out the most popular solution on the market - Visual Composer - or the excellent MotoPress.
That last one is actually Beaver Builder's main competitor, in my opinion. Both Beaver Builder and MotoPress offer great features and really friendly user interfaces.
Which is the better overall plugin, and therefore also the best drag-and-drop builder plugin?
Sorry, but in my opinion they're equally excellent. Note: Beaver Builder has a great user-friendly interface, and offers you everything you may need, although it's also a bit more pricey.
MAIN PROS OF BEAVER BUILDER
It lets you tweak/create your website content in a visually stunning way.

It's really easy to use - there's no learning curve at all.

It has full drag-and-drop support and front-end editing.

You can use widget content inside Beaver Builder's content blocks, which means you can use content generated by other plugins.

The content you create with Beaver Builder will remain the same even if you decide to stop using the plugin at some point. This is a very valuable feature, and not always something you find with the competition (in many cases, if you deactivate a drag-and-drop plugin, your content gets messed up).
MAIN CONS OF BEAVER BUILDER:
Just one: It's rather expensive. The cheapest plan is $99. Unless the lite version is enough for you, in which case it's $0.
Ultimately, of course, the choice is yours!